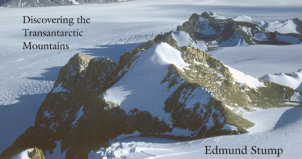 Exploring Beauty and Life in Antarctica
The world has always been fascinated by Antarctica, the coldest, driest, and windiest continent on Earth. Students of all ages are drawn to its study, enjoying photographs of penguins and stories of expeditions to this icy and brutal land. However, as the planet's climate continues to change, Antarctica is quickly transitioning from a fun fixation to a necessary piece in the puzzle of environmental development. Explore this increasingly important continent with two Yale University Press Books:
Veronika Meduna's Secrets of the Ice: Antarctica's Clues to Climate, the Universe, and the Limits of Life traces the expeditions of geologists and glaciologists, following their journeys and their findings. She focuses on abnormalities like the migration patterns of emperor penguins or the shockingly large subglacial lake found under Vostok Station, despite its record low temperatures. As a native New Zealander, Meduna feels a deep connection to the continent her country refers to as merely "The Ice," and her anecdotes and beautiful photos demonstrate a deep reverence for this vital place.
Edmund Stump's The Roof at the Botton of the World: Discovering the Transantarctic Mountains serves as a modified atlas of the "most obscure mountains on Earth." While many scientists have dedicated their lives to exploring the icecaps, animals, and climate of Antarctica, few have studied this continental-scale mountain system that extends for fifteen hundred miles. During his forty-year career as a geologist, Stump has taken over eight thousand photographs of this range, many of which are included in this volume. His book traces both his own expeditions and the early paths of James Clark Ross, who discovered the mountains in the early 1840s, and other explorers.
Both of these texts provide the armchair explorer with a realistic, scientific, and magnificently beautiful look into the mysterious and promising "bottom of the world."
[vimeo 33746396 w=500 h=281]
The Roof at the Bottom of the World from ASU Research on Vimeo.