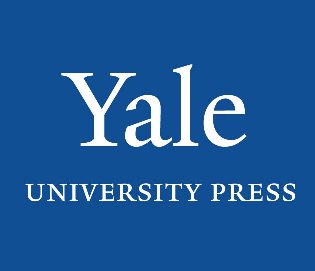 Staff Holiday Picks: For the Radical Photographer
Yale University Press Executive Editor, William Frucht, weighs in on the history of photography and its intersection with art and politics from the pages of The Radical Camera: New York's Photo League, 1936-1951, by curators Mason Klein and Catherine Evans; the catalogue accompanies an exhibition currently on view at the Contemporary Jewish Museum, San Francisco.
William Frucht—
Stephen Colbert once said that "reality has a well-known liberal bias," and photography, the most reality-dependent of art forms (at least before Photoshop), seems to bear this out.  There have been many great photographers on the left, but while there have undoubtedly been many with conservative views, I can't think of any whose work was motivated and energized by conservative politics.
During the fifteen years of its existence, the teachers and students of the Photo League of New York—Paul Strand, Berenice Abbott, Weegee, Sid Grossman, Lisette Model, a few hundred others both famous and (mostly) less so—inhabited an enchanted world.  Most likely they would not have described it that way.  In their eyes it was riven by inequality, by poverty, hunger, desolation, injustice, and yet wondrously alive.  Inspired by Lewis Hine, they took on the mission of documenting this world with the goal of social reform, but year by year they found the mission transforming itself under the influence of their tools, the environment in which they photographed, and their own conversations.
When the League was founded, in 1936, the 35-mm Leica camera had only recently come into widespread use.  Henri Cartier-Bresson first acquired one only five years earlier.   It was light, nearly silent, tough and versatile:  you could carry it through the streets for hours, photograph almost unnoticed, work at unusual angles and compositions, catch life on the fly.  High-quality photography became truly spontaneous—and New York was the perfect place to experiment with the new documentary style the new tool enabled.   Compared to the sleek, impersonal metropolis of 2012, it was a more crowded, accessible place, visually richer and more varied—a city of neighborhoods, store fronts, street corners, front stoops that doubled as summer evening gathering places, and fire-hydrant sprinklers.  Life was lived on the sidewalk.
It suited the Photo League's political leanings that photography itself was barely considered an art form.  Photography departments in art schools and museums were almost nonexistent.  Photo League members, reveling in the disdain of elites, could feel they were doing their part to transform the world through both content and form.
The enchantment's final element was the extraordinary confluence of talent the Photo League assembled.  In their exploration of the city's documentary possibilities and the Leica's expressive possibilities, they constantly pushed each other to new heights—both consciously, through Grossman's insistence on originality of expression, and unconsciously, by seeing each other's work and trying out new ideas.   Lisette Model used to say "Never photograph anything you're not passionate about," but passions change and grow.  One may question whether, by the time the League was hounded out of existence in 1951 by a McCarthyite blacklist, their mission had (ironically) gotten away from them: whether the photography of social reform had given way to the photography of individual expression.   Their direct successors, the brilliant New York School of Diane Arbus, Robert Frank, Richard Avedon and others, were even more subversive but only tangentially political.
At a remove of more than half a century, the political imperative of these photographs has faded. They no longer have the power to outrage.  What's left is a deeper power:  a vibrant portrait of a time and place fast disappearing from living memory.   Mason Klein and Catherine Evans' selection of 150 photographs, accompanied by five unusually lucid essays, brings alive an extraordinary group of artists and a close-knit creative community the rest of us can only envy.
William Frucht is Executive Editor, Political Science and International Relations, Yale University Press.