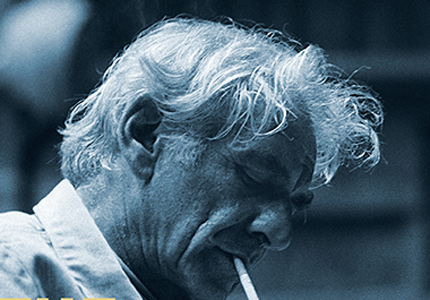 Happy Birthday, Leonard Bernstein!
August 25, 2013 is the 95th birthday anniversary of the brilliant Leonard Bernstein. A charismatic and versatile musician, Bernstein attained international super-star status in his lifetime. The Leonard Bernstein Letters, edited by Nigel Simeone, reveals  the breadth of Bernstein's musical interests, his constant struggle to find the time to compose, his turbulent and complex sexuality, his political activities, and his endless capacity for hard work.
To find the words to celebrate the birthday of this gifted and complex man, we look to "The Voice" Frank Sinatra, who wrote to Bernstein on his 70th birthday.
635. Frank Sinatra to Leonard Bernstein
[Reno, NV]
25 August 1988
Dear Genius,

Happy Birthday!

You are one of the few who deserves everything warm and wonderful that will be said about you on this marvelous occasion of reaching what Abe Lincoln would have called 3 score and ten.

And I think it's sensational this big bash in your honor is being held at your beloved Tanglewood in the shade of the Boston Symphony Orchestra.

Be assured, Lenny, that between songs here in Reno, where I am performing tonight, I raise a toast in your honor, in gratitude for all you have done for the musical world which bows towards you in appreciation this day, and for all you have done for the personal world I alone inhabit and which is a far better place because of your friendship, which I will always cherish.

Happy Birthday, young man. I can hardly wait for your next seventy.

Warmest hugs,

Francis Albert
Letters by Leonard Bernstein © Amberson Holdings LLC. Used by permission of The Leonard Bernstein Office, Inc. All rights reserved.